Online Takeoff and Estimating Solutions for
Construction Professionals
Easily Estimate Project Material
Save Valuable Time And Money
Cloud based works on both Windows & Mac
Complete Takeoffs In Seconds
Start Free Trial
Easiest Way To Manage and Complete A Construction Online Takeoff™ & Estimate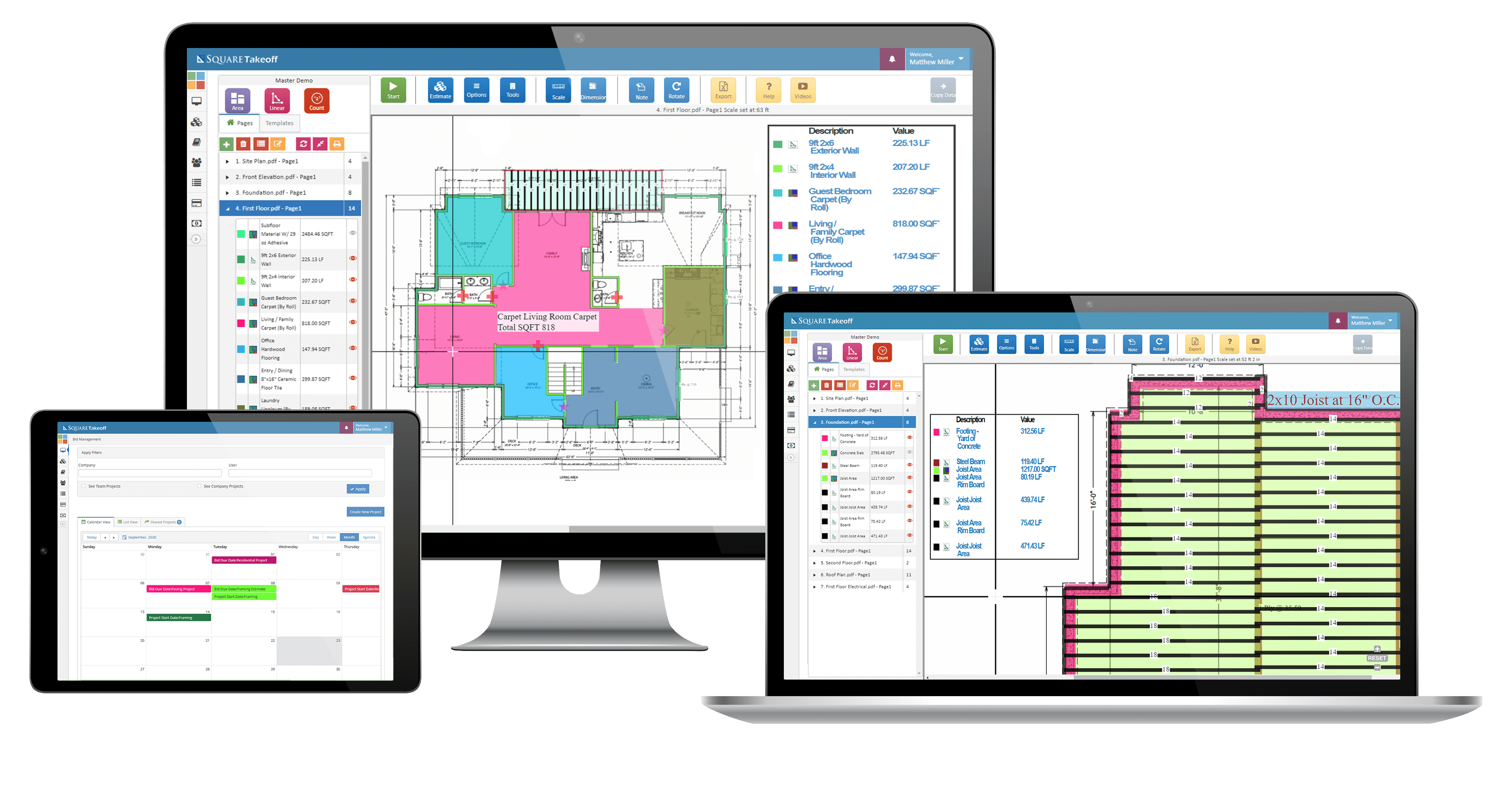 Load all major image file types.
Calculate complete Roof Area's is Seconds.
Calculate wall areas in seconds with the custom wall area tool.
Easily navigate through plans.
Google Maps Takeoff Tool.
Print and share plans effortlessly.
Identify takeoffs easily using notes and colors.
With Square Takeoff, there is no need for old fashioned rulers.
Maintain accuracy with the scale tool.
Works on Windows, Apple Mac OS, and iPad.
Start Free Trial
How It Works
1
Upload Your Digital Blueprints
Select the pdf or image file on your computer and upload it!
2
Scale Your Pages And Start Measuring
Set your scale using the page scale or manually set it using a known dimension.
3
Export Your Measurements To Excel
Utilize our built in estimating engine to export your measurments right in to Excel
4
Words From Our Trusted Clients
Some Of Our Valued Partners