Calculate Complex Pitched Roofs In Seconds
Wish you could find a faster and easier way to calculate roof material?
Wonder how you can quote a roofing job faster than the competition? Then Square Takeoff™ is the solution for you.
Square Takeoff is designed to allow you to set a pitch factor or degree of a roof slope and by simply measuring an area around the roof you can calculate the total SQFT instantly, saving you a tremendous amount of time and money over conventional methods. Included tools in the software that will help you calculate joists, hips, valleys and beams all at the push of a button. The best part is your project is saved in the cloud so you can access it from anywhere on any mobile device.
Get started today and let your business takeoff.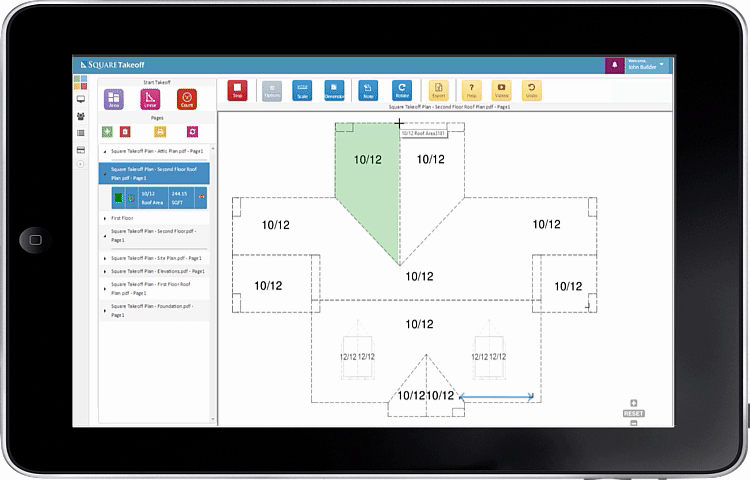 (No credit card required)
How it works
1. Upload Your Digital Blueprints
Select the pdf or image file on your computer and upload it!
2. Scale Your Pages And Start Measuring
Set your scale using the page scale or manually set it using a known dimension.
3. Export Your Measurements To Excel
Utilize our built in estimating engine to export your measurments right in to Excel
Some of our valued partners