GC Construction Software
Bid More, Win More, Earn More
Benefits:




Improved Project Collaboration

Available On Mobile Devices
(No credit card required)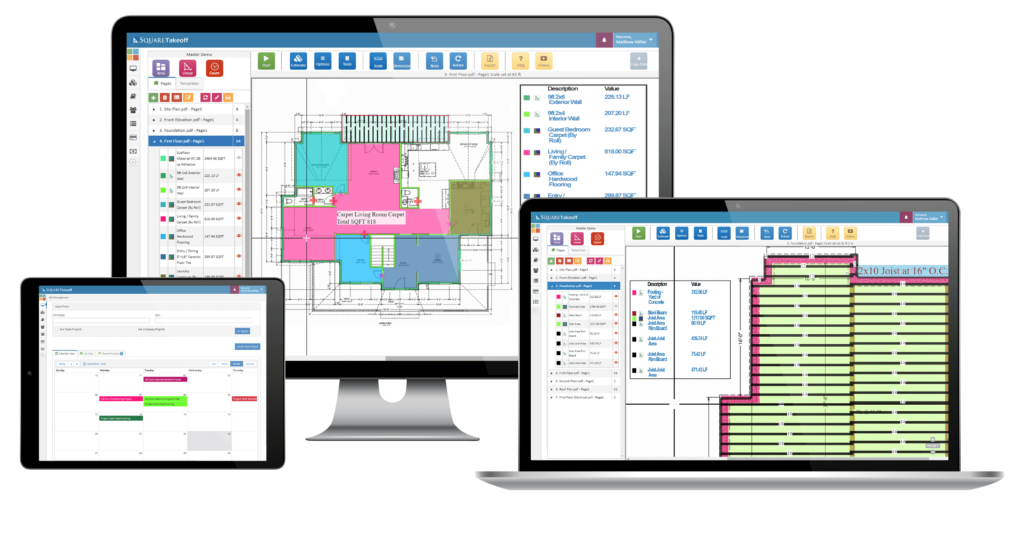 Improved Project Collaboration Through The Cloud
Trying to improve the communication with the subcontractors on the job?
Wish you could see what has been taken off? Then Square Takeoff™ is the solution for you.
Square Takeoff, through its Bid Management System, is designed to allow General Contractors to share projects with everyone throughout every phase and to closely monitor the tasks assigned to each subcontractor. Thanks to easy access to the project bid management system and online takeoff™, communication will be increased helping keep every project on time and on budget.
Get started today and let your business takeoff.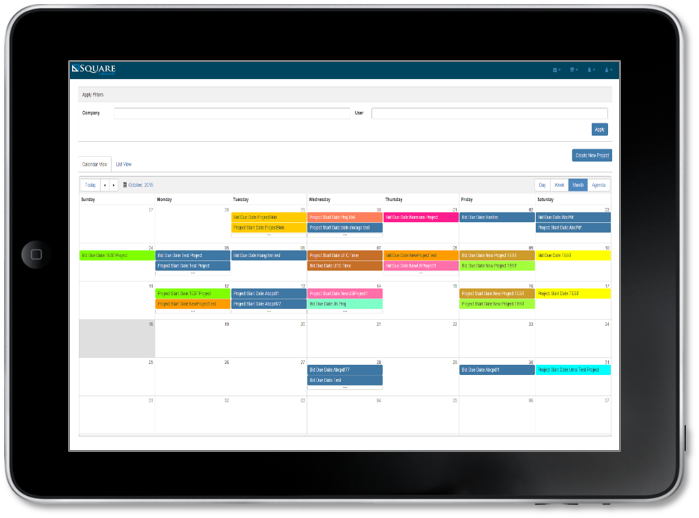 (No credit card required)
How it works
1. Upload Your Digital Blueprints
Select the pdf or image file on your computer and upload it!
2. Scale Your Pages And Start Measuring
Set your scale using the page scale or manually set it using a known dimension.
3. Export Your Measurements To Excel
Utilize our built in estimating engine to export your measurments right in to Excel
Some of our valued partners