Insulation Takeoff Software
Bid More, Win More, Earn More
Benefits:




Improved Project Collaboration

Available On Mobile Devices
(No credit card required)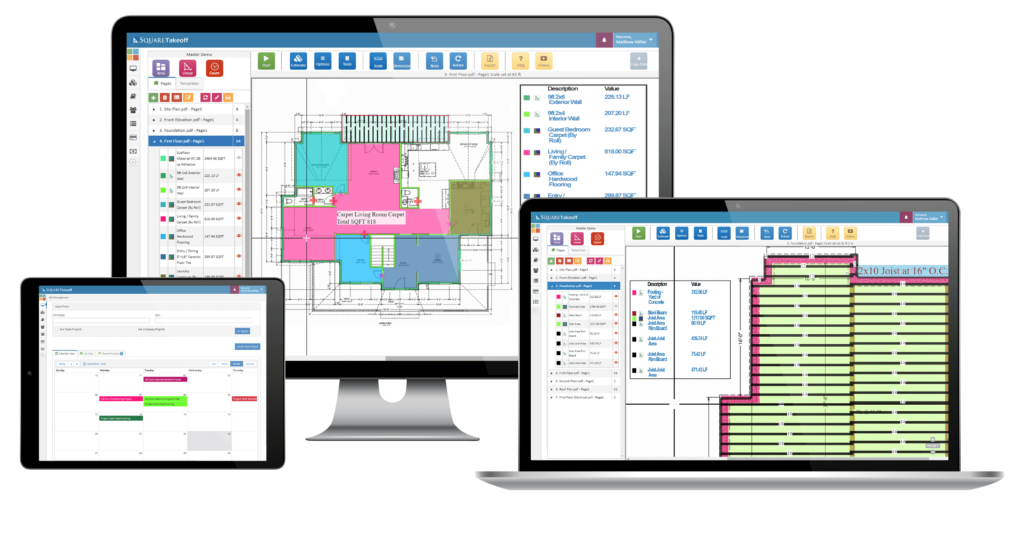 Easily Calculate How Many Batts Of Insulation In Seconds
Use Square Takeoff to get basic SQFT measurements or calculate exactly how much material you will need. Batt, blown, spray or foam board insulation can be quickly and easily calculated. Use the marked up plan to show your team what goes where at the jobsite, and help eliminate costly mistakes.
Square Takeoff is designed to allow insulation contractors to upload digital blueprints and complete an online takeoff™ 3x faster than simply doing it by hand. Helping save a ton of time and money.
Why waste time and money heading to the jobsite to count cavities when you can quickly estimate how much you need from the comfort of your office.
Get started today and let your business takeoff.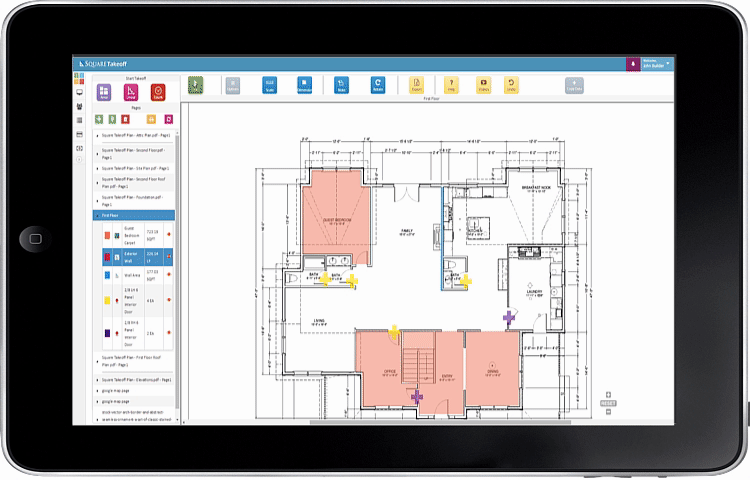 (No credit card required)
How it works
1. Upload Your Digital Blueprints
Select the pdf or image file on your computer and upload it!
2. Scale Your Pages And Start Measuring
Set your scale using the page scale or manually set it using a known dimension.
3. Export Your Measurements To Excel
Utilize our built in estimating engine to export your measurments right in to Excel
Some of our valued partners