Online takeoff
™

solutions built for every construction professional
Forget manual measuring and add hours back to your day
Leave money in your pocket with digital blueprints
Create more accurate material estimates
Work seamlessly from Windows or Mac
Ensure accurate estimates with the leading online construction takeoff software
Add hours back
to your day
Manual takeoffs are time consuming and tedious – taking hours if not days to complete. With digital blueprints and measuring, you can kick off projects faster than ever.
Keep more money
in your pocket
Are you spending too much on printing blueprints and unnecessary material costs? Add more to your bottom line with digital blueprints and accurate material estimating.
Increase accuracy
and efficiency
With online takeoff software, you'll reduce the chance of human error, decrease the amount of rework and keep everyone on the same page to increase job site efficiency.
Getting started with Square Takeoff is easy
Digital measuring with online software will change the way you kick off your construction projects. Quickly create accurate takeoffs in three simple steps.
Upload digital blueprints
Select the PDF or image file on your computer and upload.
Take measurements
Set your scale manually or use the page scale and start measuring.
Export your calculations
Use the built-in estimator to export your measurements to Excel.
Still not sure? Here's what our customers have to say
As one of the largest lumber retail companies in the industry, we always work to stay up with new technology trends to ensure we provide our clients with the most accurate estimate for their construction projects. We were looking for a leader.

84 Lumber Company
I bought Square Takeoff over a month ago and the support team has made it the best investment I have made for my business! The program has been fairly easy to learn but the best part of it all has been the support team.

New Color Painting LLC
Overall this estimating software is great. Last month was the first time in over 27 years that my business didn't have to spend money printing copies of blueprints. I myself am not to up to speed with technology, but with training I learned.

Willow Valley Paving
Our takeoff software is fit for any construction business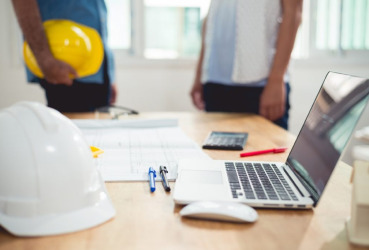 Here's How to Choose the Right Takeoff Solution
When it comes to completing a great construction takeoff and estimate, the first thing you need to look at is the platform you are using. In today's industry, there are many different solutions out there.
Start creating accurate construction takeoffs and estimates today