Easily Calculate How Much Stone, Block Or Brick In Seconds
Have a foundation you need to estimate?
Need to know how many 12″ blocks you need to build the foundation? Then Square Takeoff™ is the solution for you.
Square Takeoff is designed to allow masonry contractors to upload digital blueprints and complete an online takeoff™ and estimate 3x faster than simply doing it by hand. Helping save a ton of time and money.
Estimating your block, stone, brick, or mortar has never been easier.
Get started today and let your business takeoff.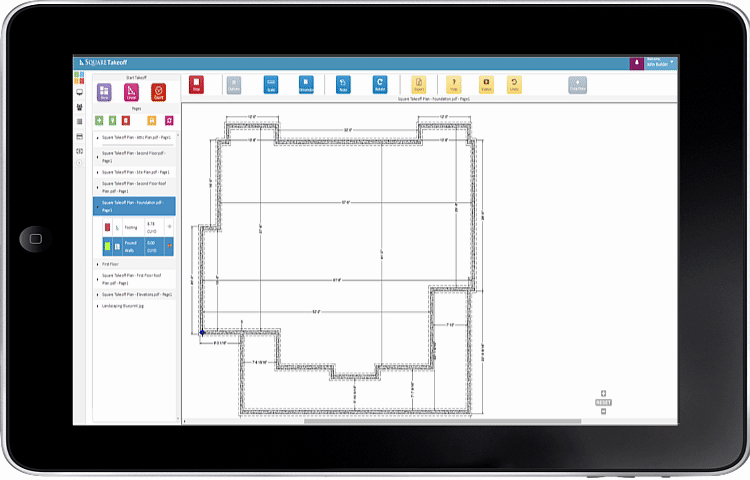 How It Works
1
Upload Your Digital Blueprints
Select the pdf or image file on your computer and upload it!
2
Scale Your Pages And Start Measuring
Set your scale using the page scale or manually set it using a known dimension.
3
Export Your Measurements To Excel
Utilize our built in estimating engine to export your measurments right in to Excel
4
Some Of Our Valued Partners